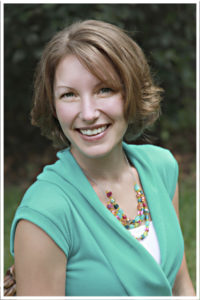 Elise Caton
CEO, Clinical Director
Occupational Therapist
Elise grew up in Keystone Heights, Florida playing whatever sport was in season at the time, but particularly basketball.  She attended and graduated from the University of North Forida with an Bachelor's degree in Community Health Science.  From there, she moved to Gainesville to begin the inaugural year of the entry level Master's degree in Occupational Therapy at the University of Florida with a graduating class of three.  While walking her dog, Henry, she met the man who would become her husband, Steve, and settled in the big city of Gainesville.
With a special focus on pediatrics and sensory integration, Elise began working in settings such as clinics, multi-disciplinary programs, as an adjunct lecturer at the University of Florida, school settings, and in homes.  However, she dreamed of having a clinic that would fully support the treatment of children and adults affected by sensory processing dysfunction.  Having found her wonderful husband and having two precious children, they decided to open the Lamp Post Therapy Center in 2009.  Since then, they have been striving to provide a place of hope and help for those impacted by sensory processing dysfunction.
On the weekends, Elise spends most of her time reading and playing in the yard with her wonderful family.
Click here to view Elise's training and experience.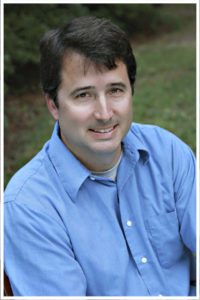 Steve Caton
President
Steve was born and raised here in Gainesville.   He left Gainesville to earn a Bachelor's degree in Biological Sciences at Clemson University and then spent a few years in Portland, Oregon working in the brewery sciences.  He returned in 1999 to earn a Master's degree in Fisheries and Aquatic Sciences at the University of Florida where he was the Coordinator of the Fishing for Success Program.  After eight years, he began his new labor of love of stay-at-home dad to two incredible girls.  Steve works behind the scenes of the Lamp Post and is better known as Elise's husband.
Lori Consolazio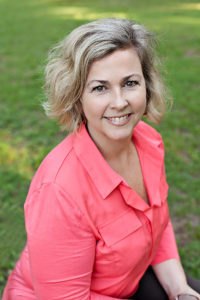 Occupational Therapist
Lori was born and raised in Palm Beach County and has been an occupational therapist since graduating from the University of Florida with a Bachelor of Health Science degree in 1988. That same year she married Gary, her husband of 29 years and UF Associate Professor of Civil and Coastal Engineering. Together they have two grown children, Michael, a U.S. Marine veteran and current student at FSCJ, and Molly, a graduate of Southeastern University and 4th grade teacher. Lori's initial O.T. experience was broad to include working with individuals whose lives were impacted by severe developmental and physical disabilities. After raising a family and volunteering countless hours working with children in a variety of settings, she spent two years as an occupational therapist in Alachua County schools. Through that experience and others, she began to develop a strong interest in sensory integration which led her to working with a multi-disciplinary team at The Morris Center. She considers it a privilege to serve children and their families with sensory processing needs here at The Lamp Post Therapy Center.
Click here to view Lori's training and experience.